Accommodation Options at Arnold Palmer's Bay Hill Club
If you're planning a holiday to play golf in America, A Golfing
Experience recommends Arnold Palmer's Bay Hill Club in Florida.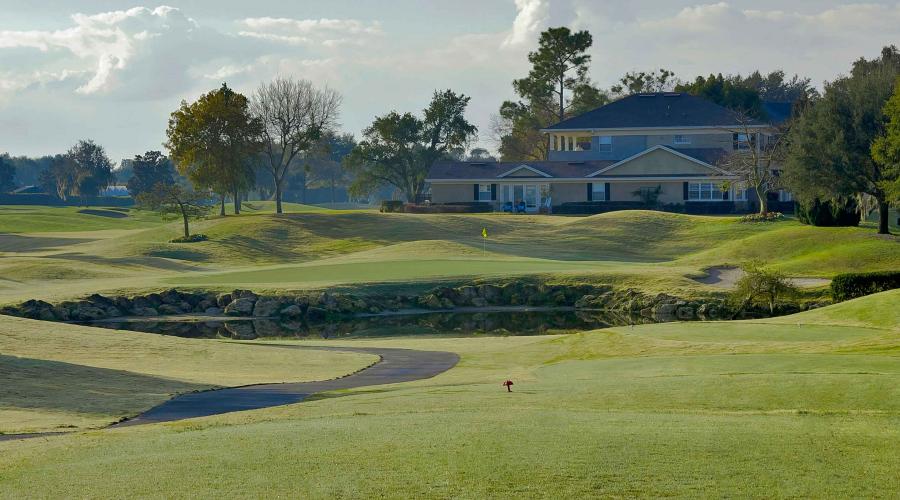 There aren't too many golfing aficionados who aren't familiar with the name of one of the
world's undisputed greats: the legendary Arnold Palmer. Put that name together with the
word 'Florida' and you've got a truly winning combination for a holiday!
Play Golf in America at Arnold Palmer's Bay Hill Club
We love the USA here at A Golfing Experience, and we've amassed an excellent range of
recommended courses and accommodation for our clients – so we know what we're talking
about. The exclusive members-only (don't worry, hotel guests can play here too) Bay Hill is
ranked among the best in the world and its location in sunny Florida will put the shine on
your nine iron.
Set over a lush 280 acres and featuring in a natural chain of lakes and undulating
landscape, there are few better places you can choose to play golf in America. Alongside the
tour-level courses, which comprise the 18-hole PGA Champion/Challenger and the 9-hole
Charger, the resort's facilities include superb dining options, a pool, a spa, a salon and
fitness centre, tennis and a marina (fishing anyone?).


If you want a laidback and luxurious holiday to play golf in America, Bay Hill offers a
selection of accommodation options to suit your play and stay style. And, as a guest, all the
members-only amenities are at your disposal.
Lodges
There are just 70 rooms onsite, which means that even though you've got everything you
could want at your fingertips, it doesn't feel like you're staying in a big hotel. The Lodge
rooms are thoughtfully and elegantly furnished for your comfort, with views over the rolling
greens and comforts that include free Internet, tea and coffee, a TV and DVD player, a daily
newspaper, a patio to enjoy al fresco relaxation and luxurious custom bedding.
Suites
If you want a little more room, upgrade and enjoy the expansive proportions of the resort's
Suite accommodation. Decorated in the same charming style as the Lodge rooms, the suites
also include a spacious parlour, which is a wonderful space to relax after a long day playing
golf just outside your door! The parlour features a comfortable sofa and complementary
furnishings, so you can watch TV or a DVD, or simply soak up the tranquillity in style as you
read a book.
Guest Cottages
If you're bringing your family or a group of friends, the Guest Cottage accommodation
provides room to move and a genuine home-away-from-home feel. Within an easy stroll of
all the amenities afforded by the Lodge, the cottages comprise a layout that includes two
generous bedrooms, a full sized (and well-appointed) kitchen, two bathrooms and a living
room. They also feature a lovely outdoor patio space with beautiful views.
If you're planning a holiday to play golf in America, we don't think you can surpass Arnold
Palmer's Bay Hill Club in Florida. After all, would a legend put his name to anything less than
the best?